Jun 4 2016
Education is an ever-changing field.  Not only does education change over long periods of time, but the pendulum swings rather quickly.  If you sit down with any teacher nearing retirement, you can easily discuss four or five different "paradigm shifts" of what we perceive(d) good education to be.  For a while now there have been complaints about education being modeled off of the an industrial revolution model, with Education Week and Ken Robinson leading the charge.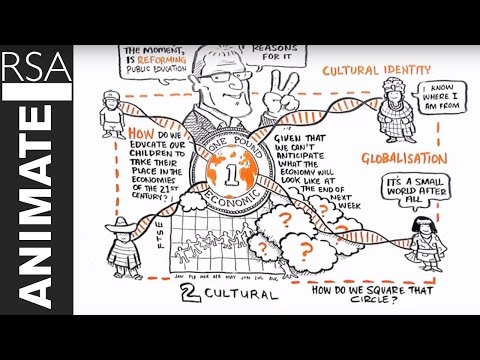 While this article and video make some interesting points, when considering the future it is important to note that the article was written in 2011, and the video was uploaded in 2010.  Considering our fast paced world, both of these viewpoints are now firmly in the past with very little change to show for it in the past six years.  With this in mind, I think the role of technology in the future of education will not work to change the groundwork of education, but will give teachers more flexibility to engage the students in different types of activities.  It is dangerous in my mind to view technology as anything more than a tool, and if it does not work to foster critical thinking and critical thought, than it should not be used.
I do however think there will be some big changes in how technology is used in classrooms in the future.  One irrefutable effect of technology is that it is working every day to bring the world closer together.  In the article "These 10 trends are shaping the future of education", by Education Dive two stand out to me more than the others as valid claims.  The first is that there will be extra focus on BYOD type programs which will force schools to take a more active role in campus device management, and open educational resources gaining more popularity.  In regards to a more active role in device management, I think schools will be outlining more policies in regards to acceptable use.  There is a very good chance that this will lead to less access to technology as opposed to more.  Many in the educational technology field envision a future where kids will constantly be swiping, typing, chatting, etc., will be mistaken.  Once we are able to view the effects of screen time on a generation of children, we will most likely lead in the other direction.  While this will not necessarily eliminate technology from the classroom forever, I feel we will see more moderate and monitored use of technology.
The next big change that we will see in education is the rise of open educational resources.  With the price of textbooks on the rise, I envision open educational resources as working to redefine creative commons and copyright.  More educational information will be shared online, and resources will be able to be accessed by all.  This would not only lead to more resources open for teacher use within the classroom, but could help stimulate student inquiry and exploration.  We could also see more student choice into class selection, with classes possibly revolving around concepts, but the content itself taken from open source educational materials or MOOC's.
Overall, there will definitely be big changes in the field of education over the next ten to twenty years.  While I am excited about the future possibilities of global connectedness that technology can provide, I am fearful of the damaging effects that tech engrossment can have on our students.  Hopefully, a balanced future is in store based on sound research to provide the best opportunities for our students to grow as both learners and citizens.